Science to Policy Student Cabinet
Derreck Carter-House
Cabinet Chair
"Microbe wars:  A new hope."
Department of Microbiology and Plant Pathology
Interests:  Science literacy, science outreach, agriculture
Being from the Midwest, there were a couple scientific theories that were controversial in my high school and even college (think evolution, old earth, climate change). In addition, serving in an outreach capacity with the community of Riverside, I have found an ever widening knowledge gap between what is happening in the lab and what the layperson knows. Keeping the public engaged and up to date on what they are funding is important for so many reasons, and should be a major responsibility of any good scientist. S2P has helped me to more effectively communicate my research and is preparing me for a career in science consultation in government.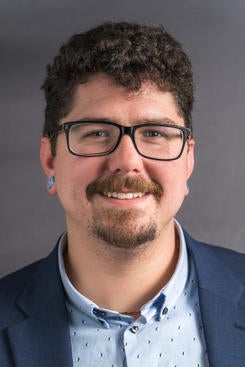 Benjamin Sommerkorn
Cabinet Vice Chair
"Brain aneurysms:  They don't have to be a headache."
Department of Mechanical Engineering
Interests:  Energy systems, sustainability, organizing, social justice
I am interested in the intersection of science, policy and social issues. My passion for policy comes from a desire to seek justice and to improve the lives of all people. I hope to work in the state and federal legislature making sure good data and science are at the fore of new policy. My dissertation work involves blood mechanics, brain aneurysms, and biomedical microdevices.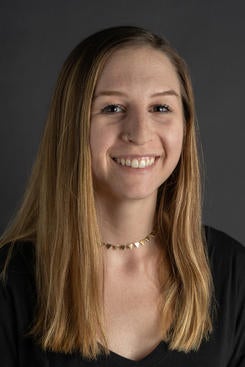 Lindsey Pedroncelli
S2PGSA Lead; External Affairs Officer (Twitter, Listserv)
"Save our strawberries!  The fight against fungi."
Department of Microbiology and Plant Pathology
Interests: Climate change, agriculture
As I became more aware of the lack of sustainability within the food and agriculture industries, I began wondering what I could do to help. California is an agricultural hub and I believe it is important to educate people throughout the state where their food comes from and what they can do to live more sustainable lives. I also hope to inform policymakers and influence change at the policy level to make the food and agriculture industries safer for consumers and the environment. Through S2P I hope to learn how to influence these changes and how to effectively communicate my science knowledge.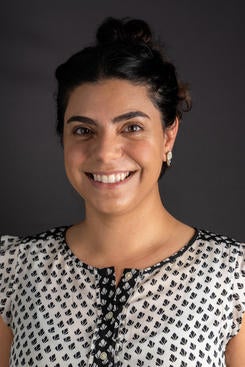 Parisa Parsafar
Academic Programs Developer
"Emotions can change your mind but you can change them too."
Department of Psychology
Interests:  Children's education and health outcomes, environmental health
I am a doctoral candidate in Developmental Psychology at the University of California, Riverside and am also pursuing a Designated Emphasis in Public Policy. My developmental affective science work uses a multi-method approach to understand how children's experiences and management of negative emotions (e.g., fear, disgust, sadness) relate to differences in cognitive processes like attention, memory, and learning. Emotions serve as signals that communicate important information about current experiences; but, when they are inaccurate, exaggerated, or regulated poorly, they can lead people to engage in maladaptive thoughts and behaviors that carry environmental and public health consequences. As part of my research, I am investigating how differences in children's early experiences of disgust and fear predict their developing water contamination beliefs and tap water avoidance behaviors. I am interested in integrating my developmental science research into policy to reduce children's risks for developing problematic behaviors and promote their healthy functioning.
Danielle Delany
Education Committee Chair
"Staying involved, no matter the distance."
Department of Psychology
Interests: Children's educational and health outcomes, parent education, outreach
I study the factors that influence children's motivation and achievement, as well as how parenting in various cultural contexts contributes to children's academic and emotional adjustment. Many policies directly impact the health and well-being of children and families, which inspired me to get involved with S2P.  I am interested in science policy because it is an avenue for sharing my work and creating change. Science policy is important to me because scientific research and development plays a crucial role in solving societies most complex problems but if we cannot share our findings effectively and inform the public then the benefits are limited. I believe that as scientists, we have a responsibility to make sure that policymakers and the public understand the value of science and have access to scientific knowledge.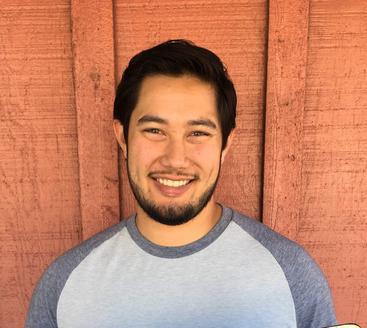 William Ota
Government Relations Officer; S2P Productions Lead
"Call of the wild:  Untaming urban rivers."
Department of Evolution, Ecology, and Organismal Biology
Interests:  Human impacts on ecosystems, conservation, science communication, outreach
I am interested in science policy and the S2P program because I believe that scientists' work becomes most impactful when we are able to share our results. I work in ecology and if I can get others to listen to what experts in my field are doing I believe we can protect the natural wonders of our planet from climate change and other human impacts. By being involved in science policy I can help increase appreciation for primary research outside of the scientific community. I want to learn from the S2P program so I can translate science for easy consumption by policy makers and the public who can benefit from my and others work.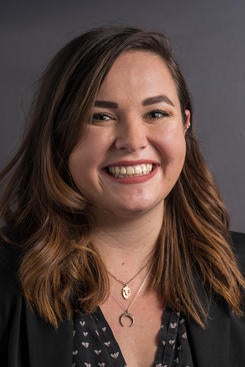 Stephanie Piper
Secretary
"An invisible urban menace:  Nitrogen."
Department of Botany and Plant Sciences
Interests:  Sustainability, environmental justice, pollution
I am a Southern California native who loves all the ecosystems in the area but am very aware of the myriad problems facing us with climate change and pollution making our growing cities unsafe. When I studied in New Orleans, I started to understand the power the environment and vegetation in cities have to makes cities healthy, equitable, and sustainable. With cities and our population growing, understanding how to make them better places to live is crucial. Ecology can help improve cities, but only if scientists actively work with planners, landscape architects, and policy makers.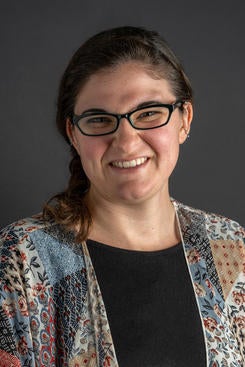 Holly Andrews
Webmaster
"Rain, rain, you went away. When you come back, my lungs will pay."
Department of Evolution, Ecology, and Organismal Biology
Interests:  Climate, environment, education
In order for science to translate into policy and public knowledge, scientists need to feel comfortable navigating the world outside of their laboratories.  Particularly because my dissertation explores climate change and air quality issues, two heavily-debated issues in California, I was drawn to S2P because of a desire to engage with policymakers and the broader public in a meaningful and informative way about a topic which is often misconstrued or misunderstood.  I also believe that building critical thinking and data analysis skills in K-12 education is a crucial step toward a better public understanding of scientific issues, and I have applied communication and analytical skills learned in S2P toward development of individualized science inquiry modules in collaboration with a local high school.
Agnes Varghese
Outputs committee
"Life without empathy:  No feeling, not appealing."
Department of Psychology
Interests:  Education, mental health, science communication
Given my current scientific pursuits in developmental psychopathology, and my past experience with broadcast journalism, I have developed interests in science communication and policy. I aspire to gain the skillset to translate not only my science, but the science of those in various other fields in an accurate and understandable manner in the hopes of making research more accessible to the public, and more digestible for the policymakers that can use scientific findings to enact significant societal changes.